I received the following product in exchange for writing a review. While I consider it a privilege to receive free products to review, my review is my honest opinion and thoughts of the product.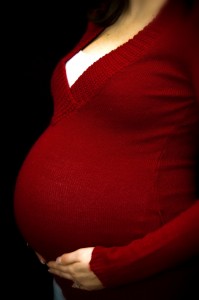 Photograph used courtesy of Ben Earwicker
We all know that health, nutrition and exercise in pregnancy is very important to the overall well-being of the expectant mama and her baby. Most health care providers highly recommend that women take a prenatal vitamin during pregnancy. This has been hard for me because most of the ones that I have tried and used caused me great discomfort and constipation. Sorry to be so open, but it is true.
I have stated before that my iron has been low in my current pregnancy, which is a first for me. So I have been taking Floradix, which is a liquid form of iron that is easily absorbed and non-constipating. Then I came across a review opportunity for bebe-O Prenatal Vitamins ($38.95 value) , I thought I would take it since I didn't have any prenatal vitamins. I have been taking a multivitamin that I bought for the children, but most of them still struggle with swallowing pills (I didn't think about that fact when I bought them!).
Surprisingly, I haven't had any noticeable problems with bebe-O Prenatal Vitamins. I have been taking them for two weeks. No constipation or other adverse affects that I know of, but remember I have been experiencing nausea throughout this pregnancy at odd times, so I cannot say these will not cause nausea. At least mine has been no worse, I can honestly say that.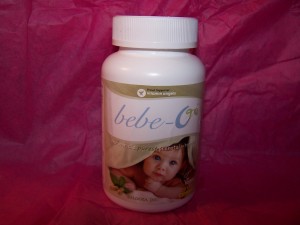 bebe-O Prenatal Vitamins are registered by the Vegan Society, contain 100% Vegan ingredients, which are pure whole foods nutrients and antioxidants. They are hypoallergenic, contain no animal products (obviously since the Vegan society approves of them

), nor do they have GMOs, artificial colors or flavors, sweeteners or petrochemicals.
Ingredients List: Vegetable Capsule, Rice Flour, and Magnesium Stearate. May Contain: Traces of Peanuts and Soy.
I really like that the bebe-O Prenatal Vitamins are an all natural product. I don't get my hemoglobin tested for another four weeks, so won't know if they helped increase my iron until then. I will try to remember to let you all know at that time. However, so far I have had a very positive experience taking bebe-O Prenatal Vitamins.
You may purchase this product at www.bebe-o.com
Share and Enjoy