I received the following book in exchange for writing a review. While I consider it a privilege to receive free products to review, my review is my honest opinion and thoughts of the book.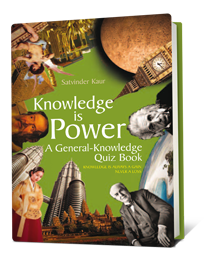 My husband has been quizzing us on the questions from the book Knowledge is Power. Knowledge is Power is a general knowledge quiz book. This book contains some very difficult questions, some questions that are easy and others in between.
Some of our children did get a little discouraged because the questions were hard for them, so my husband just moved on to some animal questions which they could easily answer instead of sticking with only questions they did not know.
Knowledge is Power teaches about countries/geography, inventions, ancient history, mythology, popular foods, traditional costumes, anantomy, and much more. The questions are in fill in the blank, multiple choice or mixed and matched formats. See an excerpt here.
We think it is a great little book, as it is only 70 pages. It is also small in size so will be easy to take with us on long drives.
Besides teasing our brains, another nice thing about Knowledge is Power is that fifty cents of every book sold is being given to a children's charity.
About the Author
Satvinder Kaur was born in Penang. Malaysia. Her primary, secondary and tertiary education was in Penang, and later she went on to teach History in a secondary school in Penang.
She moved to Vancouver, Canada in 1990 but her passion for reading about ancient civilizations and cultures aroudn the world continued. The quizzes in her book reflect the wide knowledge and interests Satvinder has about different places, their historical and cultural diversities.
Currently she is working in Health care. It is here she's received first hand experience on the importance of keeping mentally active. Her interests and work experience has motivated her to write this quiz book which she feels will test your knowledge, entertain you and keep your brain alert at the same time.
To learn more about the book, please visit http://www.knowledgequizbook.com/index.htm
Share and Enjoy