I have several reviews to get posted, but am finding it hard to get them written up amidst everything else we are currently involved in! We have been having gorgeous weather – 70-80 degrees most of last week. This week we were expecting some of the same this week, but it's been raining with thunderstorms most of the time.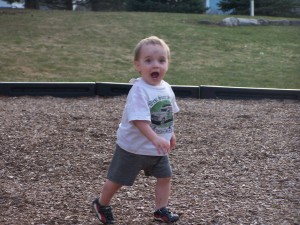 We had an "episode" last week, our two year old son gave us a scare with DeCon. My husband had brought home his mom's shop vac, which she keeps in her garage where she puts down DeCon to control the mice population. There happened to be some on the shop vac and my husband found the DeCon on our floor beside Noah after bringing the shop vac into the house. It was a scary few days, but we are thankful to report that he is just fine. Whew. My poor husband was kicking himself, but it is one of those things that happened…and put our hearts in our throats and our emotions on our sleeves just thinking about losing Noah.
Then we were fortunate to come across a free upright freezer, which my husband and his brother picked up and got set up in record time in our garage. Now we have two upright freezers to help store food for our growing family.
We also came across some farm property for rent. Just land for rent, no house as it is already rented out, but if we were to rent a couple of acres we'd be able to put up a huge family vegetable garden to help feed this crew of ours. We are going to see the property tomorrow, which is fairly close to our house. So I am in "farm mode" again as I try to finish up our online farminars with PracticalFarmers.org, set up our mentorship through our Farm Beginnings facilitator (for those of you unaware, this past winter we won a full scholarship to Stateline Farm Beginnings for beginning farmers and those interested in farming).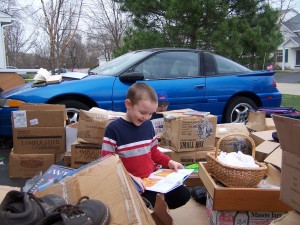 So, if I you are wondering why I haven't posted, you now know why, as this is all in addition to what I do at home for our homeschool and for our clients! Plus, we began our deep cleaning of our garage which desperately needs finishing so we can make room for this new little person growing inside my womb – he or she has begun to make more movements that are more noticeable to me! It is such a wonderful feeling! The weather and my husband's health has not been very cooperative this week to get the garage done.

Share and Enjoy