Two or three weeks ago I came across the website for Preggers and filled out their survey. For doing their survey I received a free test product – Trouser Socks. They came in a neat little box shown below.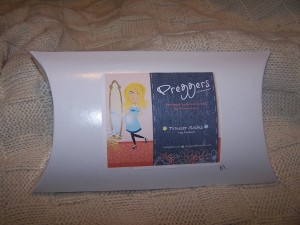 They are very comfortable! They stay up and do not sag down. They are light weight but still did a satisfactory job of keeping my feet warm in the house. Sorry, I haven't worn them out of the house yet! However, I am very impressed. I like to wear knee socks during the winter, so these trouser socks were very comparable to what I usually wear. The thing is I haven't bought trouser socks for a long time because the last pair I wore never stayed up on my legs.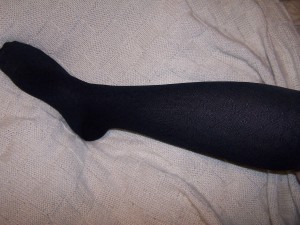 These trouser socks were made specifically with expectant moms in mind. It will be interesting to see how they feel later on in my pregnancy as my legs and feet start to swell. I will have to remember to give you all an update. The thing is I tend to go without socks in the summer months, but by June I should still be wearing them and will be in my last trimester. I'll have to write myself a note to let you all know how the trouser socks feel then.
Preggers appears to be still accepting testers, so if you are interested, visit www.rupreggers.com
Share and Enjoy