The CareBox is the other gift that I won on Wishpot.com and since my mother-in-law is getting home from the hospital today, I thought that it would make a nice "Welcome Home" gift. She loves bath products and likes lavender, too. So this is perfect for her.
The box itself was very attractive and sturdy, as seen in the photo below: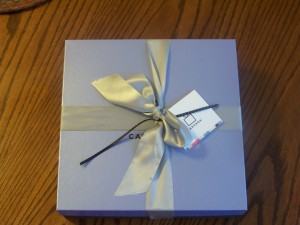 It came with these three items inside:
Lavender Pillowcase
"A beauty treat you won't sleep without! Enjoy a deep, peaceful sleep with the relaxing scent of lavender flowers. Sleeping on soft silk chameuse prevents wrinkles and reduces bedhead. Standard pillowcase. Remove sachets (of lavender) to wash in cold water. Crush flowers gently to release a fresh scent."
A Lavender Bath Ice Cream (a bath soak)
Lavender Lullaby Candle handcrafted by Mill Valley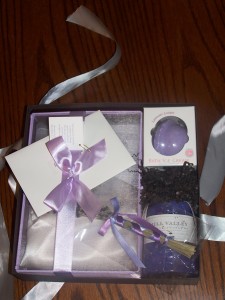 CareBox.com has a beautiful photo of the items inside: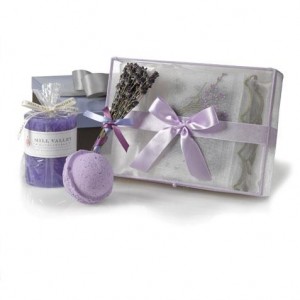 This CareBox retails for $69.99. Wow! Just found that out. I probably saw the price when I entered and completely forgot.
You may find all of these products and more CareBoxes at
www.CareBox.com
I think my mother-in-law will be pleased.
Share and Enjoy