I love the lost arts and I'd much rather pay a little bit more for something of quality than something that will wear out and we will have have to replace in a year. The thing is, it is getting harder and harder to find certain items that are high quality. I mentioned Krochet Kids in a post on our family blog. Since then I have purchased a couple of their hats for our family and can write a review of them.
I discovered that some of our older children had grown considerably in the past year, resulting in their outgrowing some of their winterwear. I was truly intrigued with Krochet Kids and their mission, so I took the step of faith and ordered two of them. It isn't that I like paying $30 for a hat, but it's the concept, the heart and the way a purchase like this gives back to someone in need. I mean true need because it supports the person who made the hat.
I have to say that I am quite impressed by the quality of the hats. Below you will find a couple of "models" wearing the two hats I bought, and yes, I realize that the one "Blondie" is wearing is too big for her, but doesn't she look cute?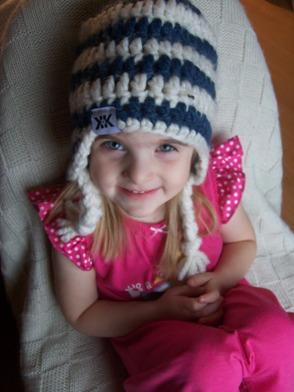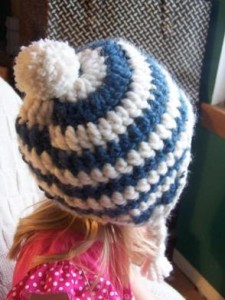 The other picture is one of our male "models" wearing a different style hat. The first one is called The Thomas. It is an acrylic/wool blend and is very thick and warm. These two hats come in a "one size fits most". The unique thing is that each of the hats have a tag sewn inside with the name of the person who crocheted it. Margaret made the paprika colored 5207.5. Yes, The 5207.5 is the name of the hat. And the care of these hats involves hand washing, but seeing how they are very seasonal, we won't be washing them very often.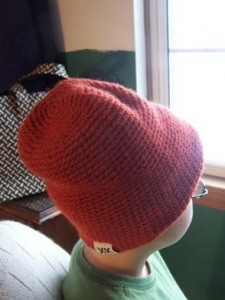 By the way, Krochet Kids made their goal of selling over 2000 hats for their December goal. You can read more about their achievement here. Or copy and paste this URL into your browser: http://www.krochetkids.org/home.php
Share and Enjoy