I won a free Tea Cozy from Creations by Eileen by entering a promotion they had on Wishpot.com at Christmas time. I actually won two things, which really surprised and delighted me. The other item I am giving away, so I will not be reviewing it. I may mention it in an editorial feature though since it was so nicely packaged!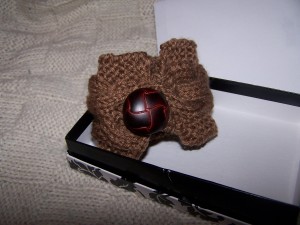 The Tea Cozy came in a nice gift box and a handwritten note. Such a nice personal touch. The Tea Cozy is a handmade crocheted item. It is very well made and fits on most tea cups as it does have some elasticity to it to stretch over a larger cup. I tried it on two different size cups and mugs that we have. I don't think it was exactly meant to keep the tea warm for long because it doesn't extend the temperature of the tea any longer than a normal cup of tea. However, it does protect your fingers from a piping hot cup of tea, which is pretty nice on saving your finger tips!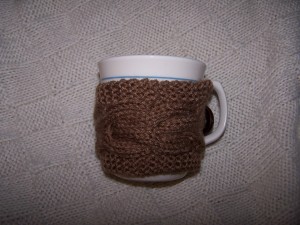 I think it would make a nice gift or giveaway prize.
I checked www.CreationsByEileen.com to see what she charges but it isn't listed on her Etsy site, but I noticed that you can order custom items, so anyone interested in the Tea Cozy can try to contact her that way.
Share and Enjoy