Sharkk Car Charger
I found a great product!!! Love it … Love it!!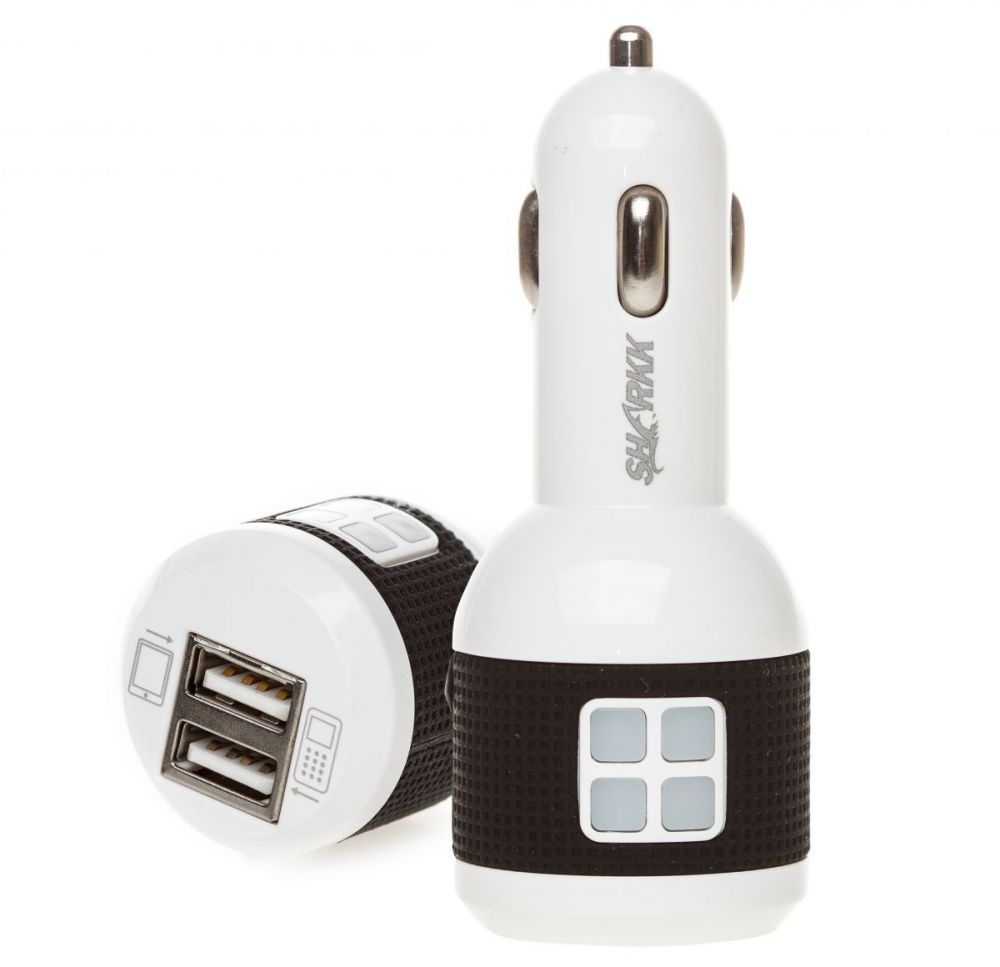 This is a great car charge that charges up to two USB devices in the cigarette lighter of your car. This is a great for charging any technology device. I use it to charge both my phone and my Bluetooth. I am never scurrying to find an outlet… I can just charge both from the car! The best part is that I can drive, use my devices, and charge at the same time!
The other great attributes are the changeable non-slip grip area of the charger. You can interchange the grip from white to black, kind of fun… but having that extra grippage while driving if needing to plug or unplug can come in handy!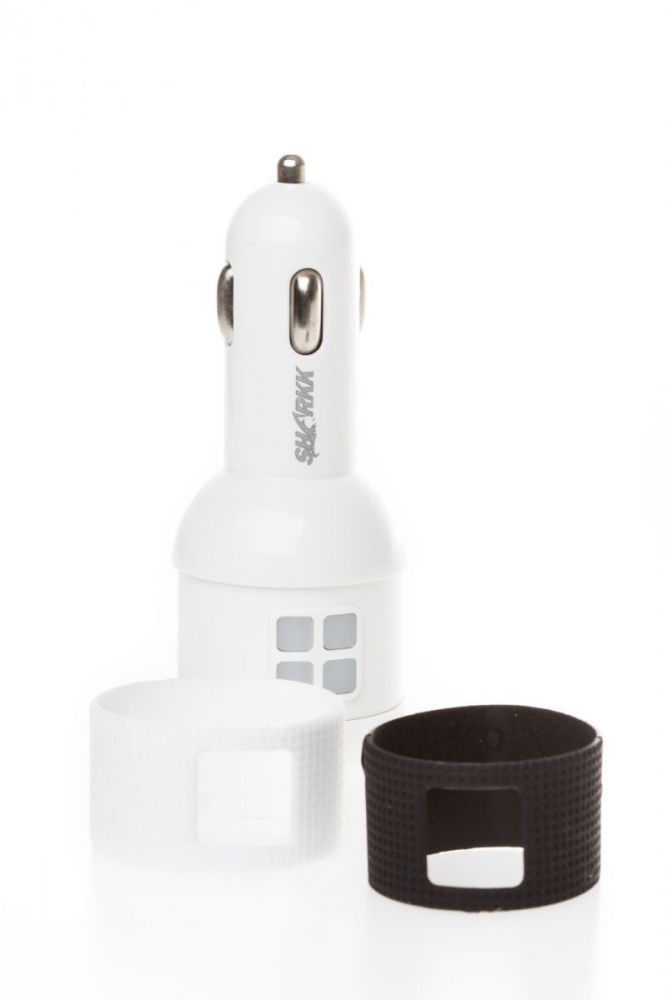 Here are the specs of the device!
 Charge status indicating 2 color light. Use with your own device charging cable. Good for all portable devices like cameras, cell phones, mp3 players, tablets. Input: DC 12–24 V
One Output (iPad port) : DC Max 5.0V 2100mA for iPads, Tablets and GOS
Second Output (iPhone Port) : DC Max 5.0V 500mA for Phone, MP3 players and iPods.
Dual Output: DC Max 5.0V 1600mA (iPad port), DC Max 5.0V 500mA (iPhone port)
Sophisticated circuit design with over-heated, over-current, over-charging protection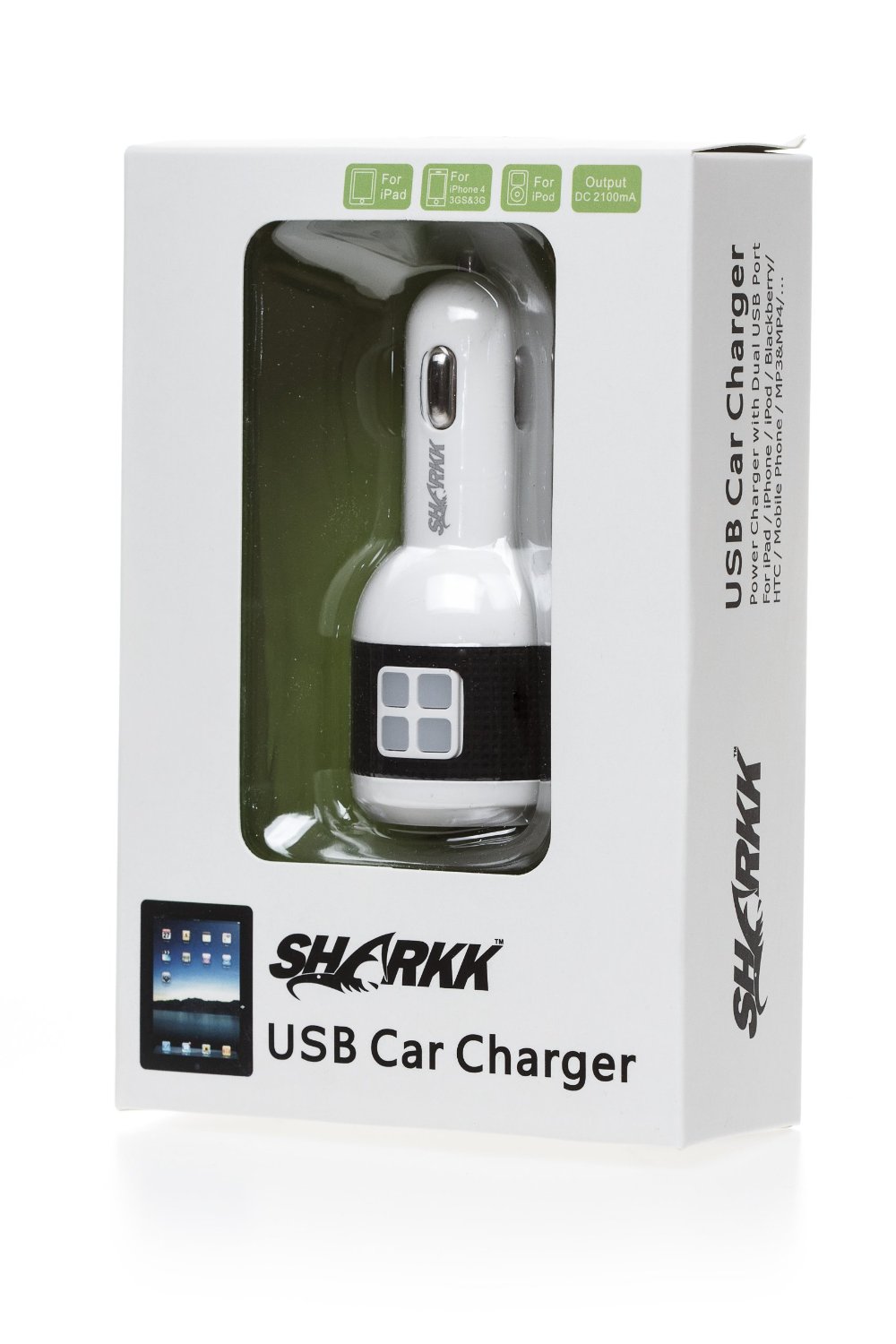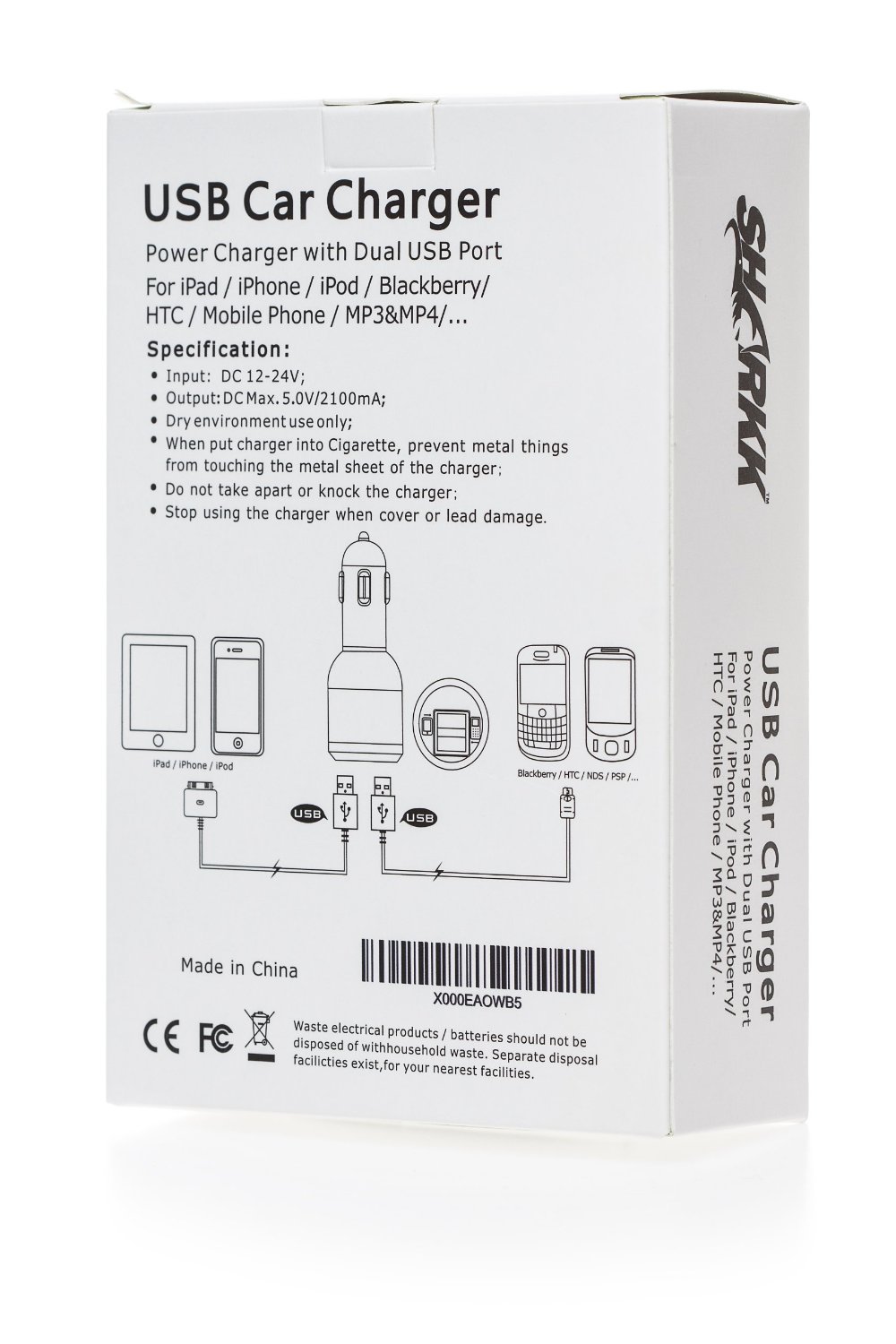 There is also a lifetime warranty on the product!
Visit Amazon.com to buy now …it is really a great price 5.99… I have seen cheaper versions selling at the local drugstore for 10.00
http://www.amazon.com/dp/B00AIELQG0
Please visit sharkk.com for more information on this product and may more techie gadgets! You can also find them on Facebook and Twitter!
Share and Enjoy