We love our new puppy, as if you couldn't tell by how much I talk about him here on the blog! Ha! He's become another member of the family and a source of endless stories. He is pretty funny. While we have been working in the garden this week, we've been trying to get him to stay out of that area, which is partially fenced but has some openings. So a few times we have yelled, "Out Padfoot!" It usually takes a few times with a clap of the hands. This one particular time I was walking towards him saying, "Out" in a growl-y voice. What does he do? It's like he was sassing me, he does a little skip around wagging his tail, then goes down on his front paws and barks at me! Of course, I had to run over and give him a pet and "Good dog" because he did get out.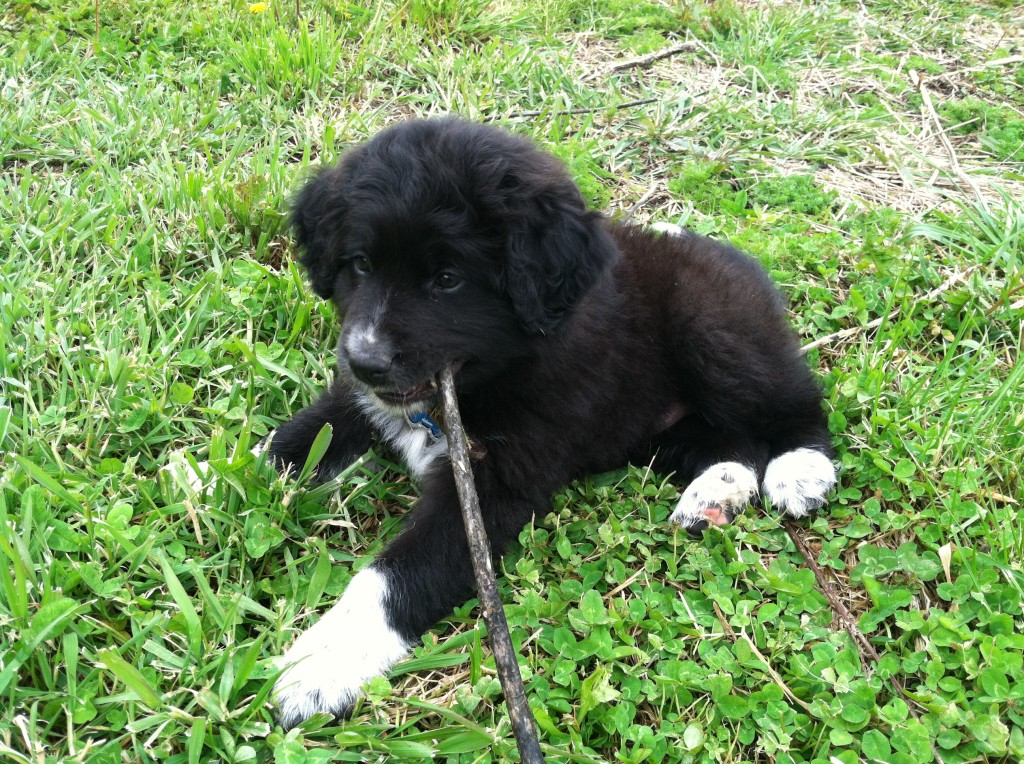 The children have been having fun with the chicks, turkeys and ducks. This week they have been taking them outside and kind of tossing them up in the air and allowing them to fly down to the ground. It's pretty fun to watch, except when one Turkey flew into a tree – that scared me because I thought it's poor wings would be hurt, but it was ok. They have also been trying to train Padfoot to be nice to the poultry. My oldest at one point had two chicks on Padfoot's back. He did pretty good, but she stayed with him the whole time. I should have told her to give him some dog treats but I didn't think of it. He loves his treats and since he is almost out of the last ones we got, I had to go to Walmart to buy him more. There are many dog treats to choose from, many of which are unhealthy, I ended up deciding to buy the pup Pup-Peroni Mix Stix, Milk-Bone Trail Mix and Milo's Homestyle Kitchen Chicken Meatballs. I am not sure which one he prefers yet, but he sure likes to eat! Update: Milo's Chicken Meatballs are Padfoot's new favorite dog treat! I chose small packages because I hate to buy a big thing of them only to find out Padfoot doesn't like the treats. The children have a tendency to give the puppy too many treats, so much so he ends up neglecting his yummy puppy food.

Time to hide them!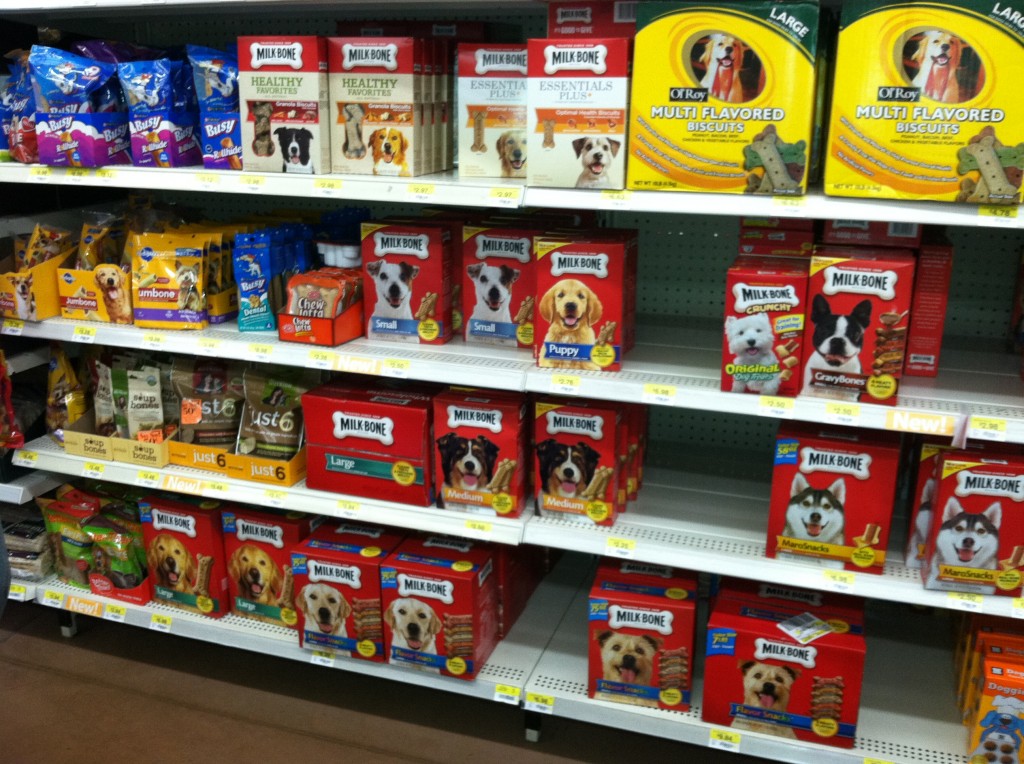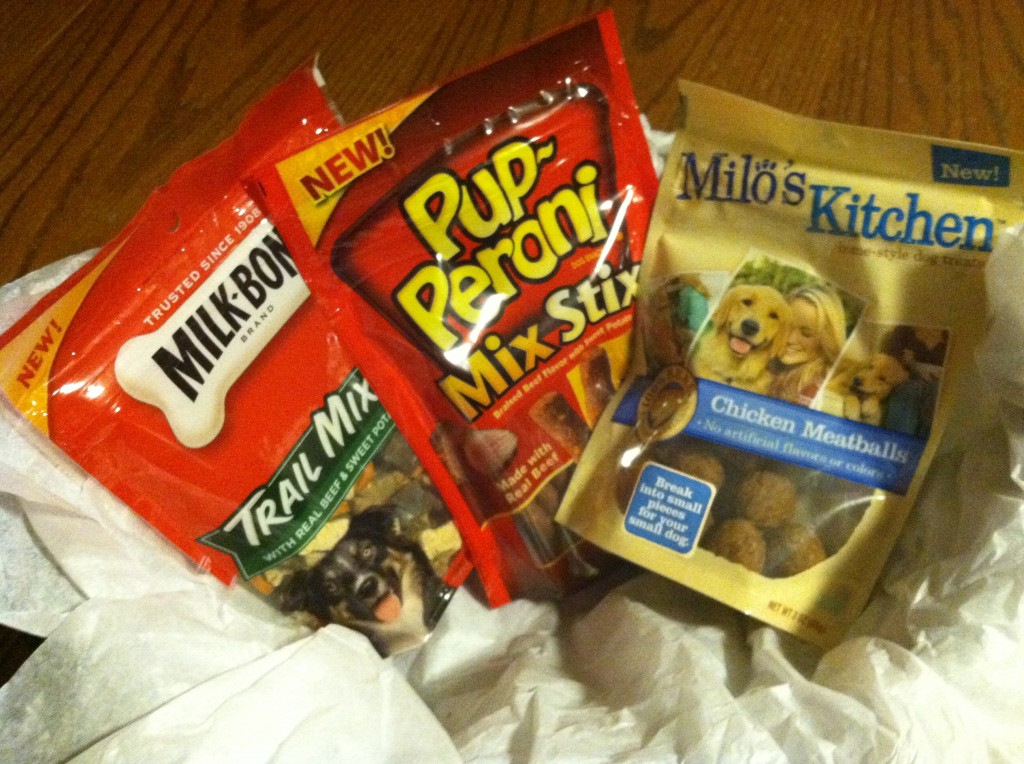 While I was out I also purchased the same items for a friend who also got a puppy a few months ago. We wanted to surprise her with them because she is such a good friend and they were suppose to come over for lunch this week but we had to cancel. Here's a photo of my oldest with our friend and isn't her little Chivalry cute?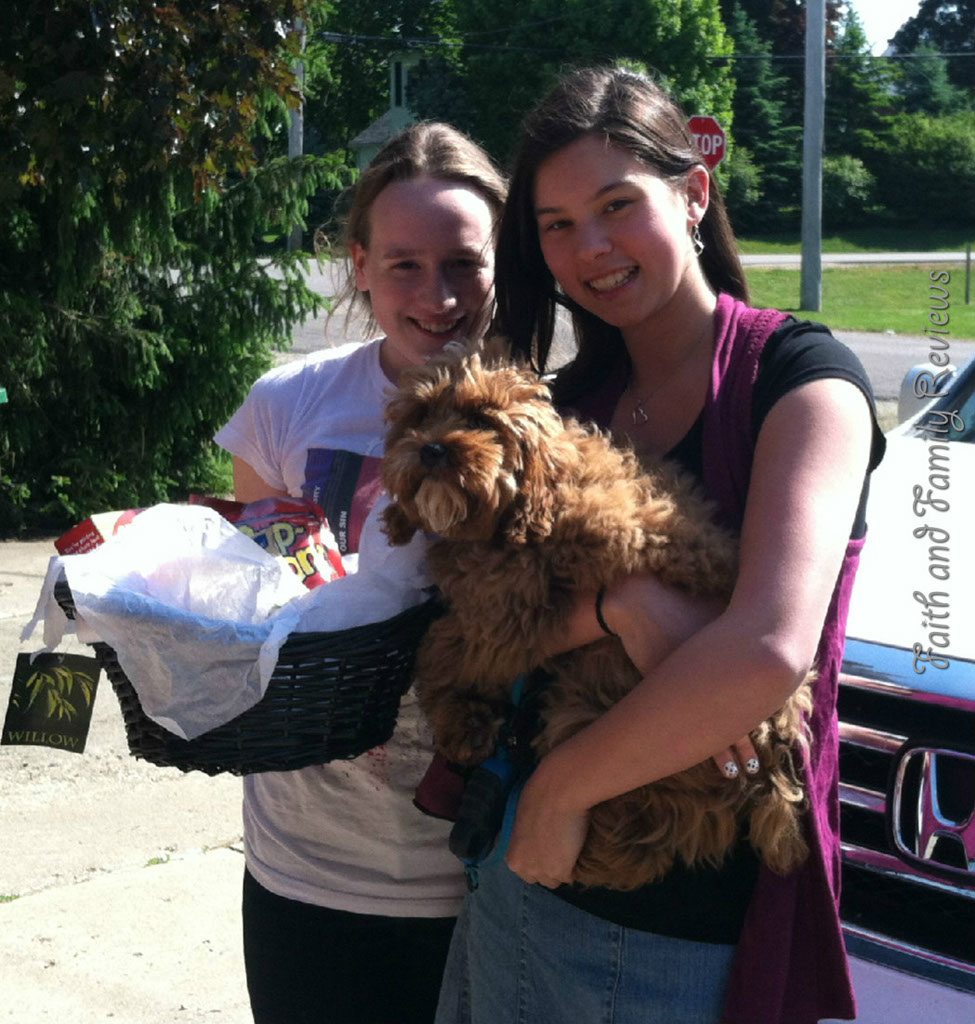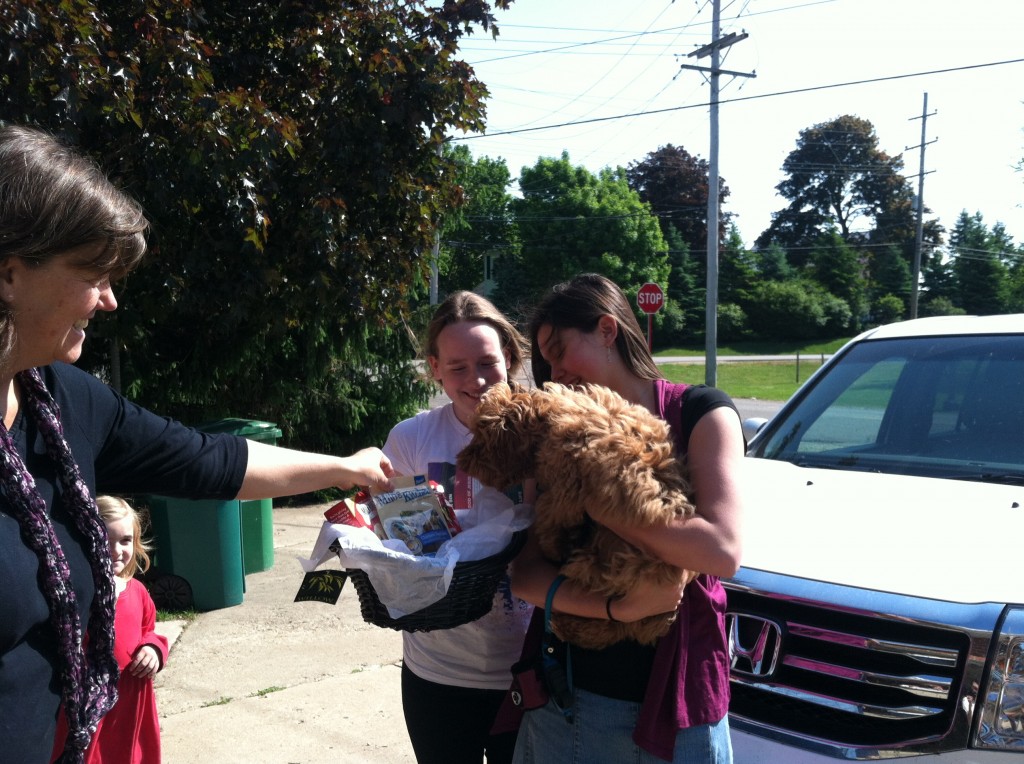 You can read more about my shopping trip here. And also feel free to connect with these brands on Twitter and Facebook. @Milkbone, Milk-Bone's Facebook page and @PupPeroni.
When there's dog treats around, it's always a great day to be a dog!
"I am a member of the Collective Bias™ Social Fabric® Community. This shop has been compensated as part of a social shopper insights study for Collective Bias™. #CBias #SocialFabric"
Share and Enjoy