It is that time of year again with warm weather and sunshine and I bet many of you are thinking picnics, barbecues and pool parties! Well….Welcome to the 2012 Savory Summer blog-hopping giveaway event! I have teamed up with Measuring Flower, Graphoniac, and about 60 other bloggers to bring you yummy food or food-related giveaways (each worth at least $25) Woohoo! Let the party begin!
Grand Prize Sponsors
The grand prize sponsors for this Savory Summer event are Nostalgia Electrics and Ella's Kitchen, who are each offering prizes worth over $100! If you want to win either prize enter HERE.
Grand Prizes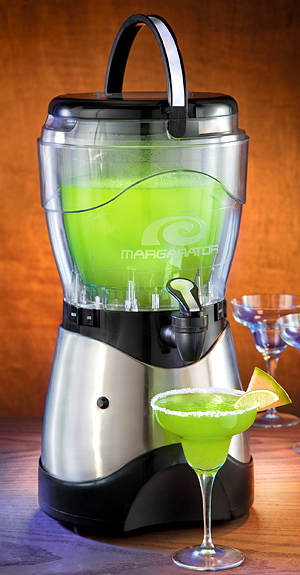 Nostalgia Electrics Stainless Steel Margarator
$109 ARV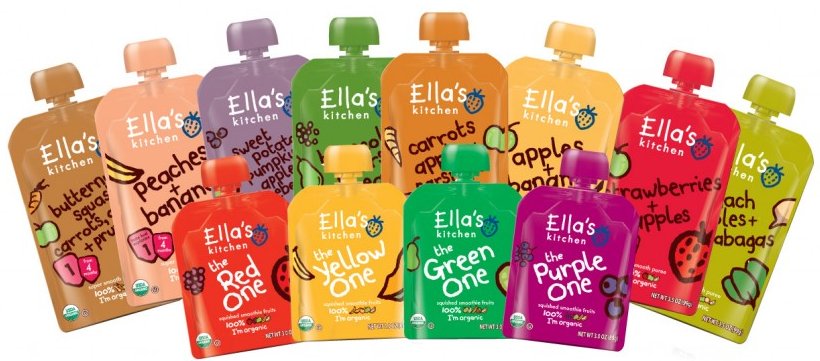 3 Month Supply of Ella's Kitchen Baby Food Pouches
$170 ARV
My Giveaway Sponsor
Cornucopia Health Scents is providing my giveaway item, which just happens to be one of my businesses. We have been Young Living distributors for nearly two years, but have been using the products for nearly four years. We love Young Living Essential Oils and have made them a part of our every day life.
My Giveaway Item

For this giveaway event,  I have a 1 liter bottle of Ningxia (ning-sha) Red to giveaway. It is a nutritional supplement high in antioxidants, great for your health and wonderful served cold to your barbecue, picnic or party guests!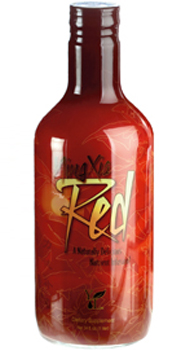 1 Liter of Ningxia Red
$55 ARV
About Ningxia Red 
Ningxia Red is made of wolfberry puree, blueberry juice, pomegrantate juice, apricot juice, raspberry juice, grape pomace and a proprietary essential blend of blue agave nectar, lemon rind and orange rind. The Ningxia wolfberry has long been considered a national treasure in China. The wolfberry is native to the Ningxia Hui Autonomane Region of Northern China. This potent little red berry offers medicinal and healing benefits.
One ounce of Ningxia Red only has 34 calories!
My Review (and it's my 5th post in my Losing Weight Series too)
We have used Ningxia Red over the past few years pretty infrequently. However, this past January we started using it on a daily basis. Most of our children like it. It has a different taste, not bad, but different and it definitely tastes better cold!
Over the months I have noticed that I do not have to wear my glasses all the time, especially while reading or doing things on my iPhone. This is strange because ever since I got glasses I have worn them all the time because I am near sighted and hate to see things blurry, so I even wore them while reading. Improving our eyesight is actually what we hoped would happen for as there are seven of us who wear glasses. However, so far I am the only one seeing any difference in my eyesight. Time will tell. The wolfberry is suppose to be very good for the eyes for some reason that I can't remember.
My second oldest daughter likes to take Ningxia Red to ward off migraines.
We have also drank an ounce or two for a boost of energy too. I have taken as much as 4-5 ounces when I have worked long hours at trade shows so I could stay alert to talk to people and be able to remain awake when I drive home. (This happened back in December!)
Ningxia Red Sorbet
½ c. water
¼ c. agave
2 c. NingXia Red®
2 12-oz. bags frozen raspberries, blueberries or strawberries
1 orange
In a small sauce pan, simmer Blue Agave and water for 1–2 minutes or until agave mixes easily with the water. Set aside to cool slightly. In a blender, puree NingXia Red and one bag of raspberries. Transfer mixture into a metal bowl and stir in the zest of half the orange. Next, squeeze half the orange into the mixture. Place agave and water mixture into blender along with the remaining bag of raspberries and puree. If mixture becomes too thick, simply add a cup of the mixture in the bowl. Pour into bowl and fold in until well mixed. Place in freezer and freeze for two hours. Serves 12–15.
Refreshing and yummy summer treat compliments of Young Living!

How to Enter
Just enter the
Rafflecopter
 form as you would for any of my other giveaways.
Giveaway Rules
Must be 18 years or older and live in the US.
No prize substitutions allowed.
Winners are allowed to win once over a six-month period.
Only email addresses used for the giveaway will be eligible to claim the prize. (I don't want to hunt you down on Facebook!)
Winner will be notified within a week or two from closing date and item will be shipped directly to winner.
The Deadline
Giveaway Ends
Wednesday, May 31, 2012 at 12:01AM CST
Open to U.S. Residents Only
Enter to Win Ningxia Red
Linky to the Giveaways on Other Blogs
Have fun entering the 2012 Savory Summer Giveaway!

Disclosure: Facebook is in no way affiliated with the Savory Summer event, its hosts, its sponsors, or its participating bloggers. The hosts (Measuring Flower and Graphoniac) are not responsible for event sponsors that do not fulfill their prizes.
Share and Enjoy