I had a lovely weekend away at Brandcation in Florida. We stayed at Portofino Island Resort and it was beautiful! The white sand beaches, the clear water and gorgeous views of the "Sound" (kind of like a bay but not, and it's what is shown in the photos of this post) and the Gulf of Mexico. I had never been to this part of Florida before and would love to go back again….with my family so they can experience all that I did! As it was I was texting my husband, sending photos and videos so they all could see what I was seeing.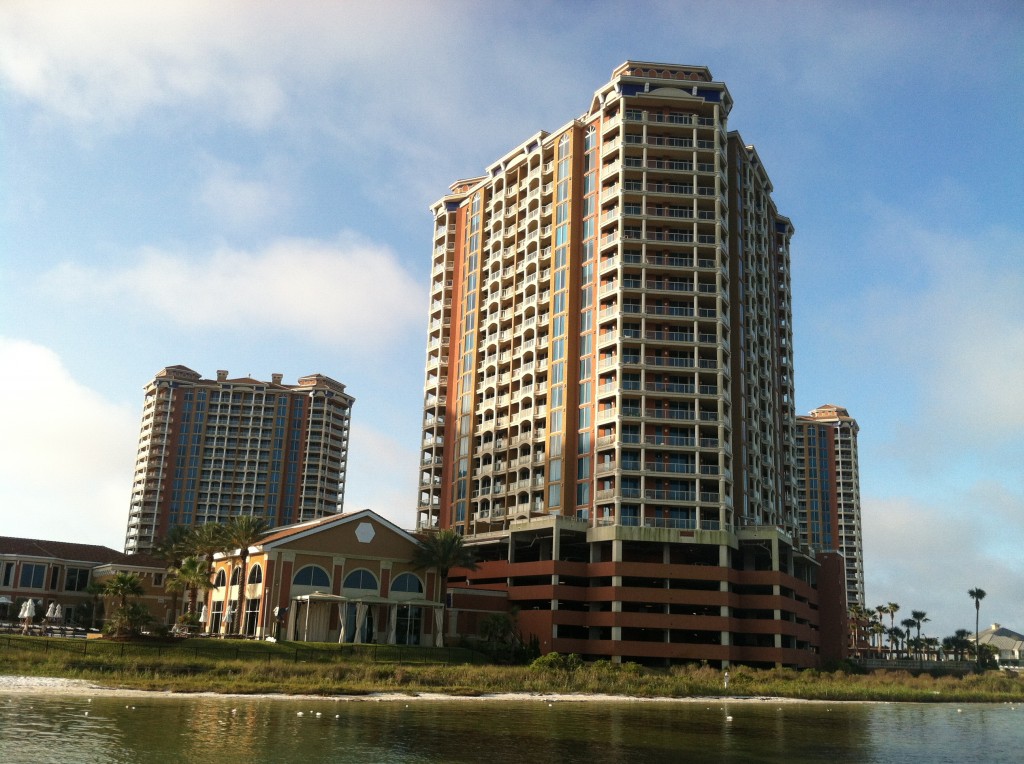 The resort not only had beach access, but a outdoor water park right in the water at the beach area and each one of the five towers had their own pools. There was also a spa and cafe/restaurant on site as well.
Portofino Island Resort was spectacular. It was clean, snazzy and the service was excellent. Truly topnotch accommodations. For 32 bloggers we had four rooms with eight women in each. Each room had three bedrooms and each bedroom had its own bathroom, I think, at least ours did! We also had a walk-in closet and the master bedroom had an even larger bathroom and walk-in closet! Then there was the living room/dining room, a kitchen and laundry room. Very spacious.
Even though we did not have time to use all of the amenities offered, it is definitely a place I would visit again.
Check them out on the web, Facebook and Twitter.
All photos are mine, unless otherwise stated. I was too lazy to watermark them! And in the words of my daughter, please do not steal them! If those that steal photos even read blog posts!

Share and Enjoy