"YOU ARE YOUR CHILD'S FIRST TEACHER"  Great slogan and so true.  Here's a great reading incentive program for your K-6 kids.  The program is available for Home School Children or contact your child's teacher and tell them about the program.  It runs October to March – the home educator/teacher sets a monthly reading goal of books to read.  If that goal is achieved, the child will get a "Reading Certificate Reward", with that certificate the child goes to Pizza Hut (with their family, of course) and they will receive a free one topping personal pan pizza, "BOOK IT!" card, and a Backpack clip.  Enrollment for 2012-2013 begins in March, CLICK HERE for the enrollment form!
What about the Pre-K kiddos!  Try the R.E.D. ZONE.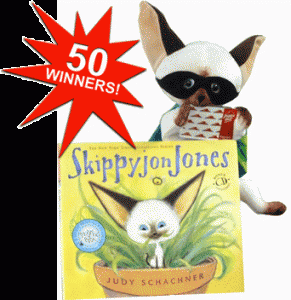 No pizza for the little one, sorry.  If you register for the "Give Me 20 Reading Challenge", you'll be entered to win one of 50 "Skippyjon Jones Prize Packs"!
There are also printables for your little ones!
Happy Reading!
Share and Enjoy