Did you know that 75% of all American adults have periodontal disease and do not even know it?
Did you know that there are billions of germs in our mouth, more than there are people on the earth? That's a lot isn't it?
Did you know that a third of the people in the US do not eat their favorite food or smile because of dental problems?
Did you know that 50% of American children will have a cavity between the ages of 5 and 9?
Did you know that 51 million hours of school are missed each year due to dental issues?
Pretty sobering, eh?
We have been struggling with a couple of our children's oral care habits. No matter what we say nothing seems to get through to them, until recently one of my older daughters was explaining in detail what happened to teeth when the dirt, sugar and germs broke down the tooth. That particular child said, "Really?" Then took off to brush his teeth. A break through? Maybe, but I have my doubts so that is why we are participating in LISTERINE® and REACH® Healthy Habits for a Lifetime Oral Care Challenge!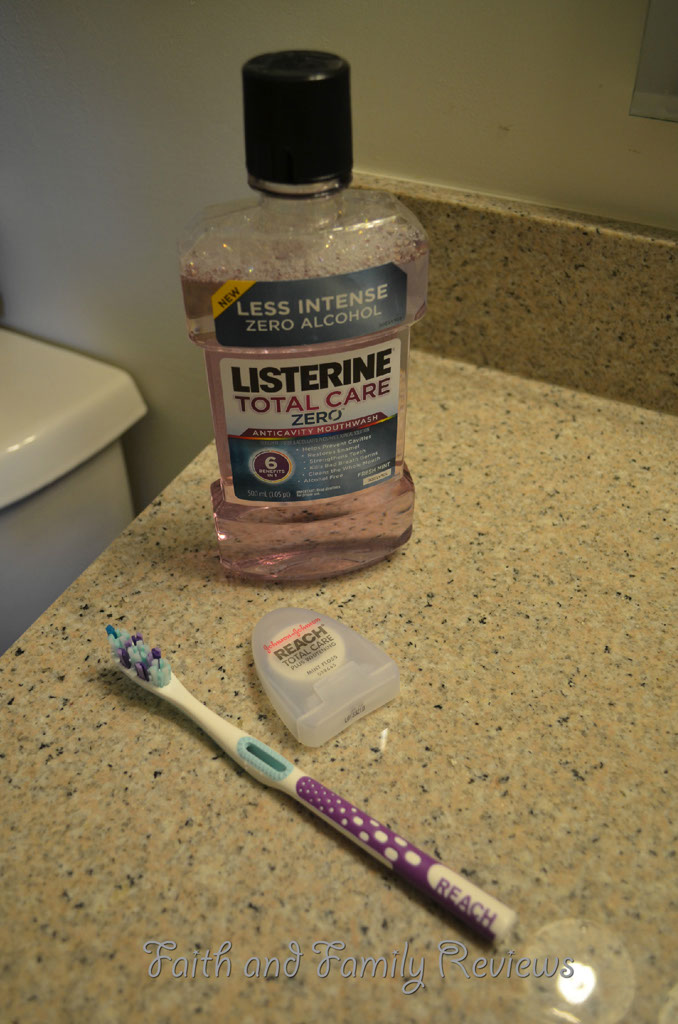 Faith and Family Reviews received the following product in exchange for writing and participating in the Healthy Habits for a Lifetime Oral Care Challenge. We are being compensated by Johnson & Johnson and TheMotherhood. While we consider it a privilege to receive free products to review and compensation, our reviews are our honest opinion and thoughts of the product.
Share and Enjoy