Congratulations to Richard! You won this giveaway! Thanks to all who entered and to the wonderful sponsors! Winner chosen by random.org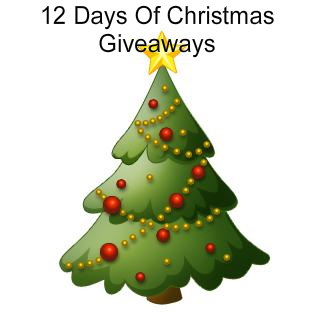 On the eleventh day of Christmas my true love gave to YOU! A entire line of Happy Baby Food Organic healthy kids meals! Not that I give my children baby food for Christmas, but hey this will save you money so you CAN buy more gifts.
This includes: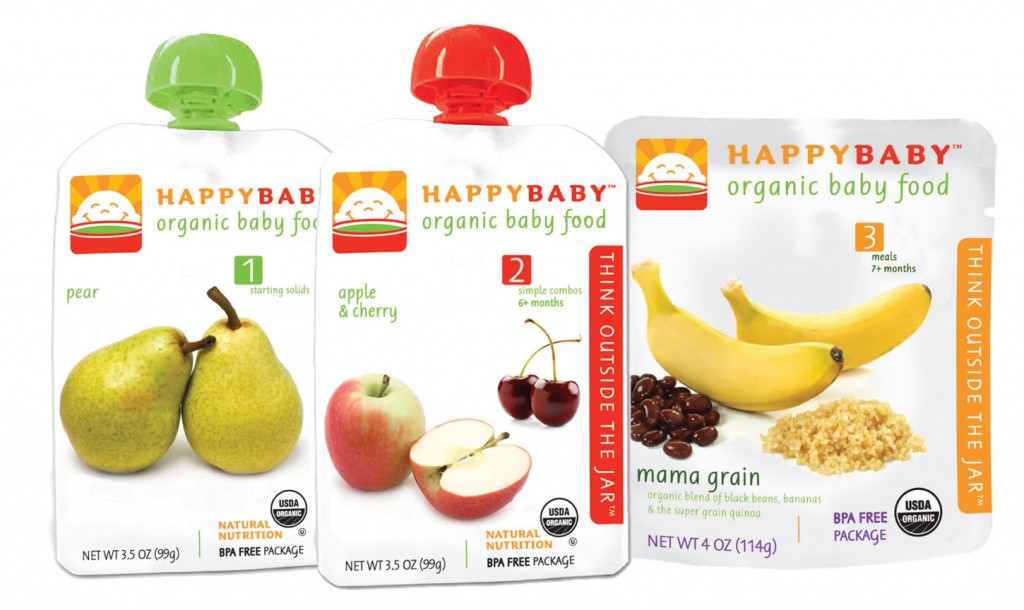 Happy Baby Pouches or Happy Tot Pouches- (you get to pick the flavors) "Our pouches are BPA and phthalate free. These sealed pouches also allow us to naturally preserve all of our 1: starting solids, 2: simple combos, 3: balanced meals, and 4:organic superfoods for tots & tykes organic purees without additives. And our pouch packaging allows us to cook all of our baby food at a lower temperature than jarred baby food—giving them not only great flavor, but a significantly higher level of nutrition."

Happy Bellies Baby Cereal- (you pick the flavor) "HAPPYBELLIES cereals are the first organic baby cereal to incorporate DHA for brain and eye development and the first baby food to incorporate the power of probiotics for baby's wellness. Organic + Immunity + A whole lot more . . . Probiotic protection: Good bacteria specially formulated to help strengthen your baby's digestive system which can protect against the development of allergies, Enriched: with DHA for eye and brain development, plus iron, vitamins and minerals essential to baby's health, Doctor endorsed: Recommended by and developed with Dr.Sears, 100% natural: We support sustainable agriculture. No pesticides, no chemical fertilizers, no genetically engineered ingredients (GEIs). BPA FREE"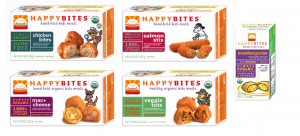 Happy Bites Healthy Kids Meals- (you get to pick the product) A complete line of nutrition for your toddler and young child, HAPPYBITES are yummy, balanced meals in easy-to-pick-up handheld sizes. They taste great with flavors kids love and are packed with hidden veggies in every bite!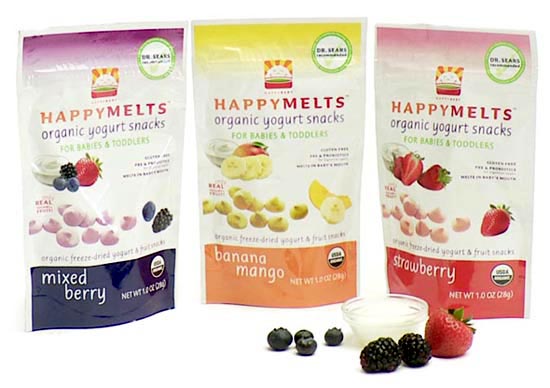 Happy Melts- (you get to pick the flavor) HAPPYMELTS are a truly delicious and nutritious treat made with the goodness of organic yogurt and fruit. This yummy snack offers protein, low-sugar, and the added boost of pre and probiotics for digestive wellness.

Happy Baby Organic Meals- (you get to pick the flavor) Each box has 12 individual cubes of baby food, so there is no waste and no heating in plastic. Just pop out what you need, heat, and enjoy. We created optimally nourishing recipes with Dr Sears, select the best organic ingredients, steam, puree, and flash freeze to lock in the taste, texture and color of real fresh foods, so you don't have to!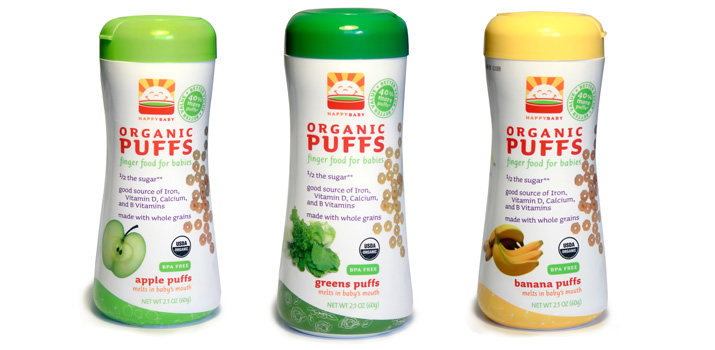 Happy Baby Puffs- (you get to pick the flavor) Made with whole grains, our HAPPYBABY PUFFS come in three organic flavors to give baby variety and build growing palettes. Supplemented with vitamins and minerals, our Puffs also come in green packaging that allowed us to reduce our imprint, offer 40% more in each container, and pass the savings on you!
Enter to win these fabulous products! You'll be getting a total of 6 products!
Mandatory Entry:Tell me what flavor you would choose (of any one of the products) if you won.
Extra Entries (Please be sure and leave a comment and link for extra entries):
1 Entry:Follow Faith and Family Reviews On Twitter(http://twitter.com/faithfamilyrevw)
1 Entry: Follow Happy Baby Food on Twitter
1 Entry:Like/Friend Faith and Family Reviews on Facebook. 
1 Entry: Like Happy Family on Facebook
2 Entries: Follow Faith and Family Reviews on Google Friend Connect (on the our right side bar).
2 Entries: Tweet about this giveaway, but only one tweet per day please. Include your tweet url with your comment. You may write your own tweet or use this one:
Giveaway: Enter to win a line of baby food products! @faithfamilyrevw! http://faithandfamilyreviews.com/?p=5952 Please share! Thx!
5 Entries: Blog about this giveaway and link back this post and Happy Baby Food.
1 Entry: for every comment you leave anywhere else on this blog, but please leave a link with your comment!
5 Entries: Tell me your favorite thing about Christmas.
5 Entries: Tell me a story about your kids.
Details:
This giveaway will run from December 2nd, to Thursday, December, 17th 2010 at midnight CST. The winner will be chosen through Random.org. I will ship one winner their coupons for the product. Winner will be contacted via email on or before December 30th and will be asked for their contact and other pertinent info. Winners will have 48 hours to send me their info at [ffr] [giveaways] [at] [gmail] [dot] [com] (without spaces and parenthesis). Please note: This giveaway is offered to US only.
Thanks and have fun!
Share and Enjoy